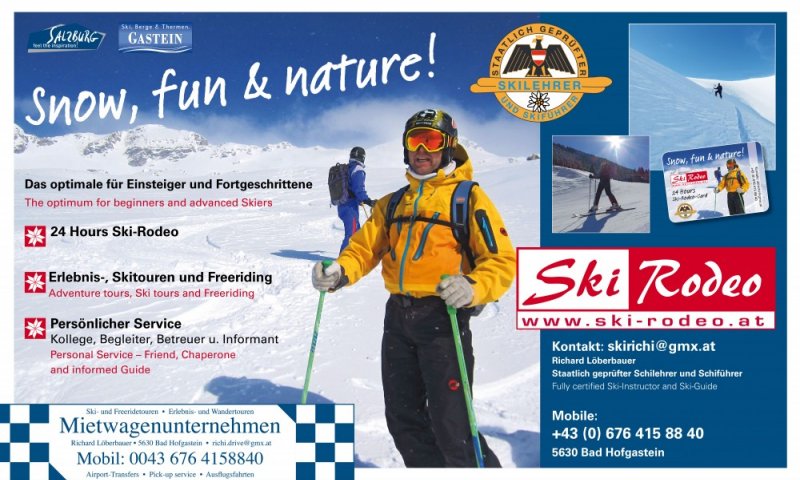 Ski-Rodeo Richard Löberbauer offers individual support as a colleague, companion, supervisor and informant with you on the road.
- SKI-RODEO is a one-man operation
- Thus, Richi always stands behind every offer
- Richi will accompany you safely through your holiday.
Unique!
To make your holiday more appealing, you will find "excursions up to 8 people" in connection with a state-certified ski instructor and guide.
Use your lift ticket to get to know "Ski amadé" relaxed.
I will pick you up at the accommodation and bring you back.
Professional competence in every advanced level
Ski lessons for "young" & "young people"
Ski Rodeo = The best for beginners and advanced