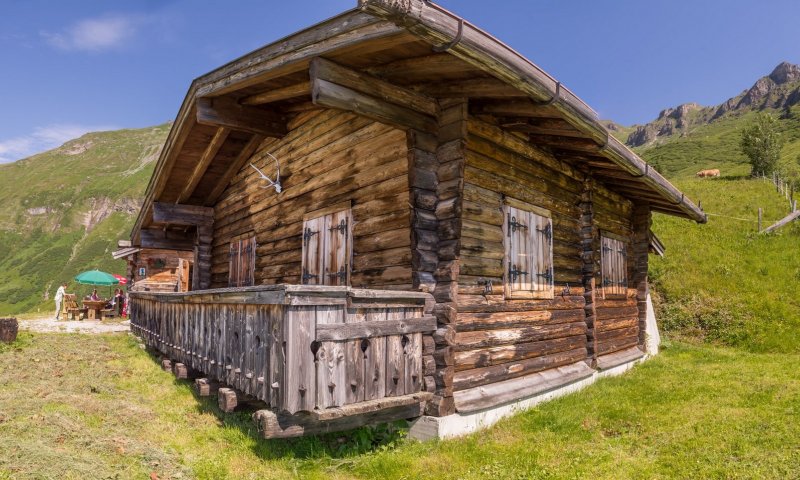 The Rockfeldalm of the Kopp family is located at around 1820m on a sunny mountain slope opposite the Gadaunerer Hochalmen in Bad Hofgastein. With a wonderful view and the cozy ambience of this rustic alp you can enjoy the home-made products.
The Rockfeldalm can be reached in several ways, e.g. via the Hermann-Kreilingersteig in about 2 hours. Here you walk from the Kleine Scharte Schlossalm mountain station past the reservoir to the Kaserebenbahn mountain station, continue over the Kreilingersteig to the Rockfeldalm.
Alternatively, you can walk from "Lackenbauer", which is located in front of the Angertal ski center on the Angertalstrasse, along the partly steep forest path via Nösslach, past the Thaler-Mahder hut and then a short but steep climb to the mountain pasture. This variant is also suitable for mountain bikers.
And a wonderful hike is also possible via the Waldgasthof Angertal. Here it goes along the forest path to the Gadaunerer Hochalmen, from here descent and then up on the opposite slope to the Röckfeldalm. Here you should expect 4 to 5 hours of walking. 
© Photos: Gasteinertal.com