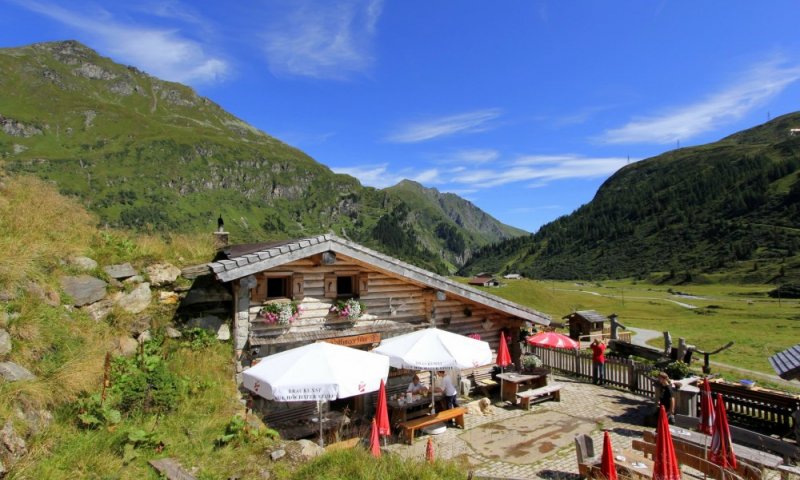 The Pottinger Hütte - or Pottingeralm - is located approx. 1610m in the middle of the valley of Sportgastein and is easily to walk in just 20 minutes from the large car park in Sportgastein. Follow the path and after a few minutes you will turn right at the sign for the beautiful mountain hut. A stopover can also be combined ideally with hikes to Hagenerhütte or the Schareck.
Products from own production, such as bacon, cheese, bread and butter are offered, and the fresh "Bauernkrapfen" with cranberries, the"Schwarzbeer Pofesen" and the Kaiserschmarrn with cranberries are particularly popular. There is a children's playground and there are also a few petting animals.
Mountain bikers are welcome: you can ride with the bike from Bad Gastein or Böckstein pass by the Hotel Evianquelle via the old Sportgasteinstrasse (Nassfelderweg) to Sportgastein.
For cars: Free parking for cars and buses at the large parking lot in Sportgastein. Toll for the use of the Gasteiner Alpenstrasse.
© Photos: Gasteinertal.com