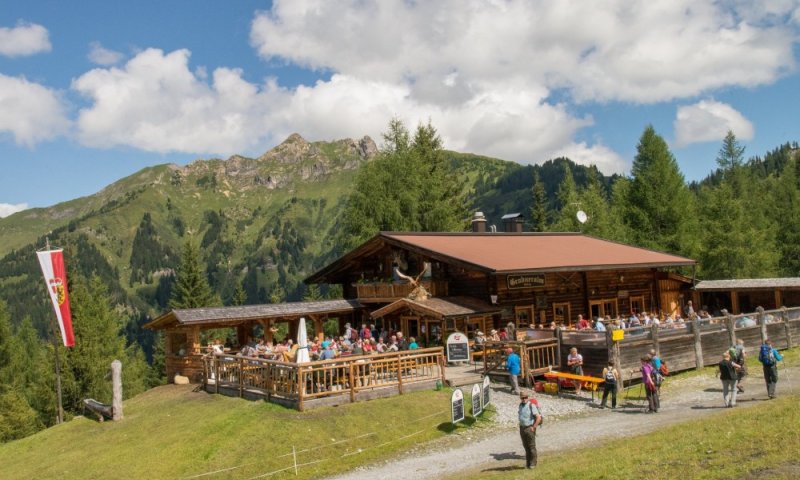 The alpine hut "Grabneralm" is situated on the Fulseck on the east side of Dorfgastein on approx. 1715m and offers a wonderful view of the Gastein valley and it´s mountains. The Grabneralm can be reached via several paths, e.g. from the mountain station Fulseck in about 1,5 hours along the "Kraftsteig" to the "Arltörl" and then following the "Jagasteig", a small forest path. Or you can choose the way from the mountain station over the "Spiegelsee" in about 1 hour to the Grabneralm. These two ways can also be ideally combined to form a circular path. Of course you can also walk from the valley, from the middle station or via the Hotel Hauserbauer.
The Grabneralm is well-known for the good products, which come from own production and there are also many "specials" to enjoy. There is enough room for the children to play around and play.
For mountain bikers the route is a worthwhile destination, from Dorfgastein via the Hausbauer and the Gruberwaldweg and the Heumoosalmweg.