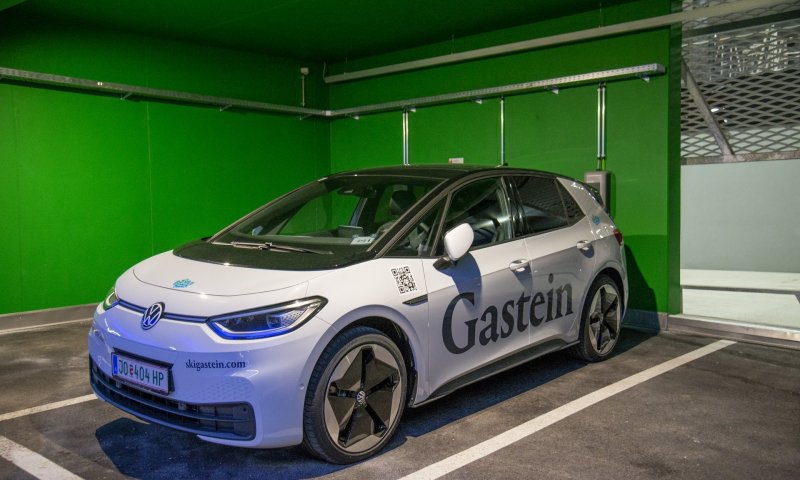 The car-sharing project promotes modern, sustainable mobility in the Gastein Valley.
The electric car can be rented flexibly with a smartphone and is available to locals and guests.
One-off registration here or at the Schlossalmbahn ticket office during opening hours.
Book a vehicle online - using the "BÄMShare" app or here.
Pick up the car with the "BÄMShare" app or with a car sharing card, unlock it and drive off
Park the vehicle at the end of the rental period and plug in the charging cable!
Costs:
€ 5.90 per hour (max. € 59.- / 24h)
€ 3.90 per hour (max. € 39.- / 24h) with climate ticket
Vehicle: VW ID.3 Pro S
If the project is successful, further locations in Gastein are planned.
The parking space is on the ground floor of the parking deck directly at the valley station of the Schlossalmbahn, 2 charging stations (11kW) are available exclusively for Gasteiner Carsharing vehicles.
For special major events and when the parking deck is closed, the location including the charging station is at the administration building of the Gasteiner Bergbahnen (other side of the street).