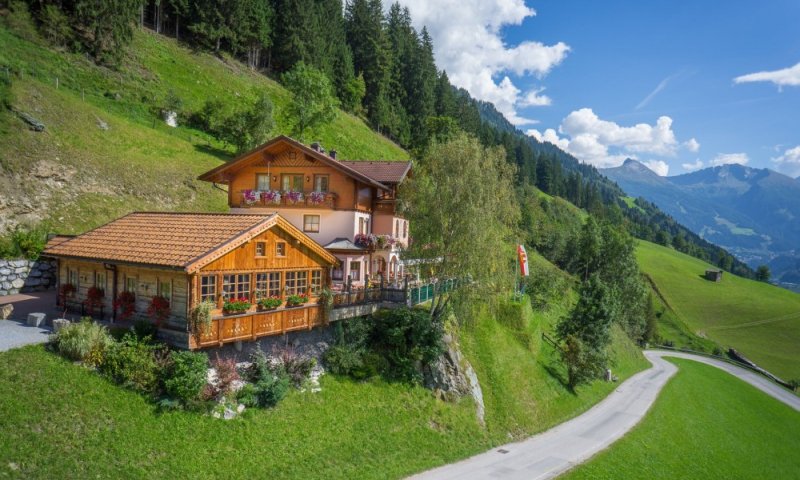 The Annencafé of family Höhenwarter lies at 1074m on the sunny side over Bad Hofgastein. The family business is one of the most popular excursion destinations in the Gastein valley - no wonder with this wonderful view, the magnificent property and the warmth and friendliness that one expects here again and again.
The kitchen provides some culinary delights: traditional delicacies from the region, the fresh waffle with fruits and ice cream, cakes and pastries freshly prepared for the daily coffee, the delicious sundaes,...
The Annencafé can be reached in several ways: Sporty in about 1 hour from Bad Hofgastein on the waterfall path, this leads from the waterfall alley through the dense forest next to the stream and waterfall to the hill where it continues to the finish. Alternatively along the road in about 1.5 hours and of course by car or mountain bike. The Annencafé is also a popular starting point, stopover or destination of various hikes and bike rides, eg in the Rastötzen, on the Gamskarkogel and Planitzen, Poser etc.
Special emphasis is placed on barrier-free design!
© Photos: Michel-EDV.at